Norbert Nono Krief Overdrive Signature
Tested by Guitar Part (num 313)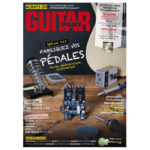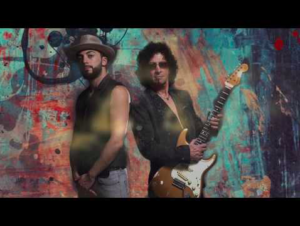 " With a career spanning over 40 years, Trust has become a true monument on France's rock scene. Norbert "Nono" Krief and Bernie Bonvoisin founded the band in Paris in 1977.
Bonvoisin's uncompromising lyrics and Krief's hard-driving guitar rival with the very best British and American bands of the time The band quickly made a name for themselves touring throughout Europe and getting billed on the same stage as heavyweights of the day such as Iron Maiden, AC/DC, Anthrax and even Mötörhead.
After a few breaks and re-formations with Trust and having been Johnny Halliday's guitarist for several years, Norbert Krief is back stronger than ever with the band who have just released a new album 'Dans le même sang'. "
You can read the full interview by 'Antoine Bourgougnon on Reverb.com
A resolutely rich Rock sound, an Equalization section enabling you to tweak the tone, several ways of modulating the Gain and an independent Canal Boost Boost Channel.
The Overdrive Signature Signature Overdrive in the spirit of a Tube Amp which is pushed to the limits !
Avant tout, Johnny Vegas a quelque chose à vous dire.. 😉
Little piece of jam from Jeff, amazing Guitar player, thanks to him !

EQ (Preamp part with 2 active equalizer controls)
     H : High Pass filter
     L : Low Pass filter
V (Vol)
OD (Drive part with 3 controls)
     G : Gain
     High Gain : 2 levels Gain
     B : Boost Vol when the dedicated Channel is selected
Boost (2nd Channel, stand-alone)
Prototype
* Many thanks to Thierry Loustauneau, the author of the beautiful original photo of Norbert's silhouette.
Specs : Transistors & Diodes Silicium – True Bypass – 9 volt – (11 x 6 x 5) cm
Boutique Pedals for Guitar & Bass - Handmade in France